DIGITAL METAL DETECTOR FER & NON FER METALS 0-80MM AUT-CAL. FUNC 9V BA
Tax included.
Shipping
calculated at checkout.
---
---
PLEASE NOTE: WE DO NOT CARRY THIS ITEM AT OUR PHYSICAL STORE. IT IS AVAILABLE TO ORDER FROM OUR LOCAL SUPPLIER. DELIVERY 3-6WORKING DAYS. PLEASE CONTACT US FOR PRICE & AVAILABILITY BEFORE PLACING YOUR ORDER.
Professional metal detector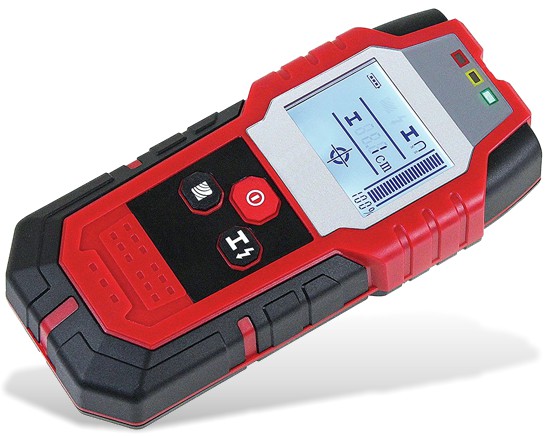 This measuring tool is intended for detection of metals (ferrous and non-ferrous metals e.g. rebar), joists and live wires/conductors in walls, ceilings and floors.
A winner wall detector for ferrous metals to 80mm,
Non –Ferrous metals (copper) to 60mm,
Wires(live)** 50mm,
and wood 20mm.
Automatically displays the depth of the measured metal.
The centre Icon is automatically displayed when the object to be measured is in the centre of the instrument.
---
We Also Recommend